Tiny Home Transport safety guide
---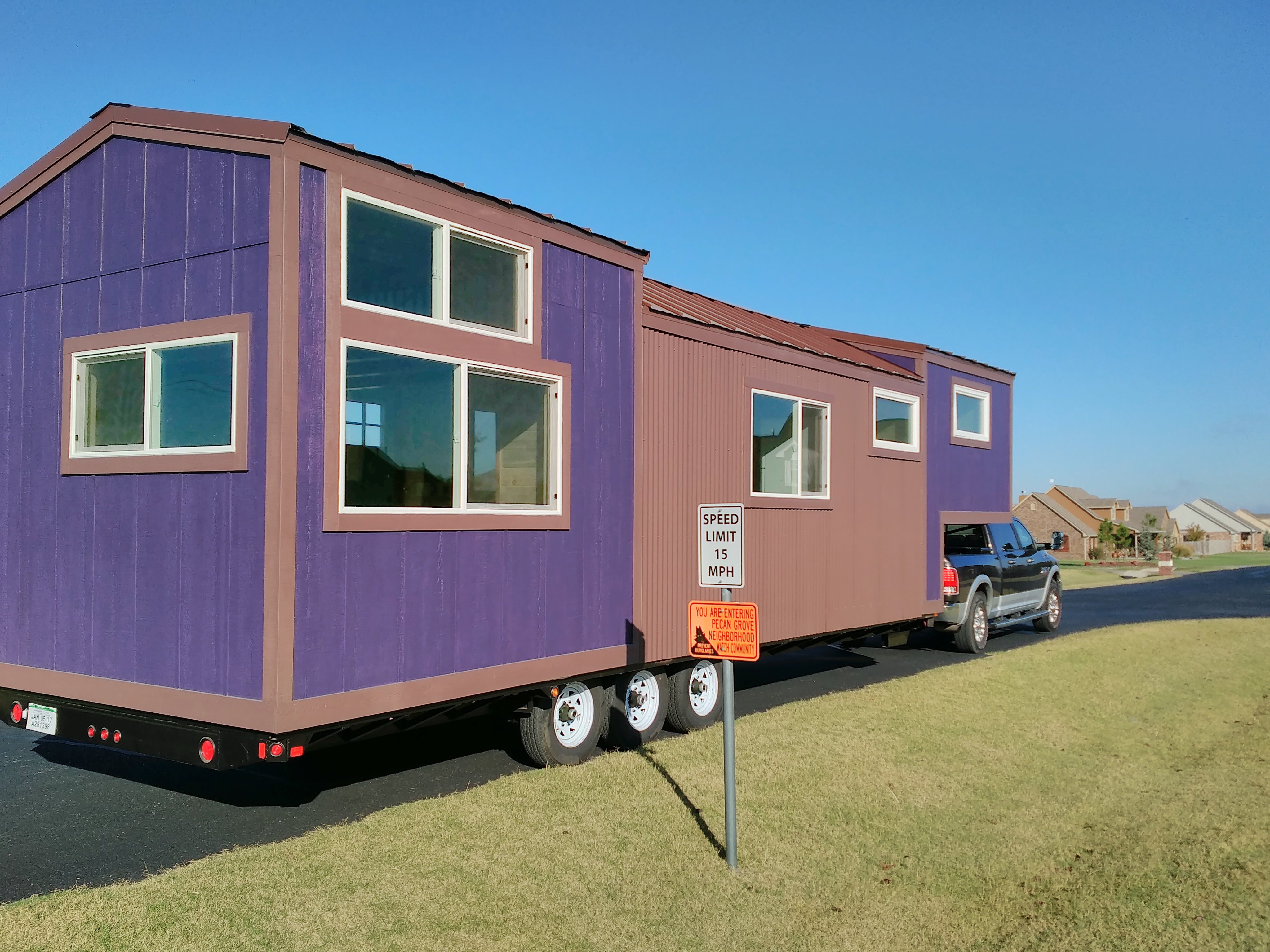 - Make sure the builder of your tiny home have experience building tiny homes
- Make sure the tiny house is secure to the trailer it is on.
- Make sure the structure will hold up against wind and vibration.
- Make sure the trailer the tiny house sits on is a strong trailer.
- Make sure the axle weights are rated with room to spare on weight.
- Make sure lights and brakes work.
- Make sure tires are high ply tires - at least 10 ply
- Make sure there is a break away switch on trailer
- Make sure there are safety chains on trailer.
- Since most tiny houses are made around 13ft to 13ft 6in high, do check the clarence at the property you plan to take it to. Cut any tree limbs that m ake be lower than the height of your tiny house trailer. Also check for low power or telephone lines.
- Hire a professional like us to move your trailer!
We are experienced professional Tiny House Transporters.
We have been in the transport business since 1994.
We transport tiny houses anywhere in the continental USA.
If you need to hire a tiny house transport company to ship your Tiny Home call us 7 days a week at
(800)462-0038.
You may get quote online by clicking the (get a quote) button just below.